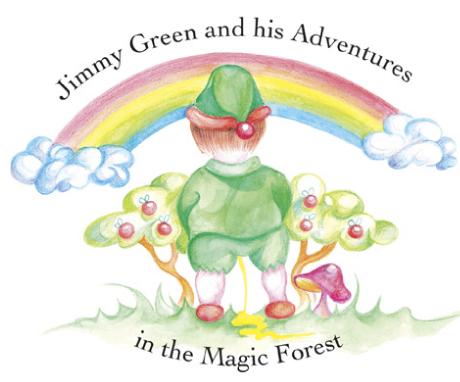 Jimmy Green and his Adventures in the Magic Forest
Once upon a time there was a young man named Jimmy Green and he had a tremendous adventure in the Magic Forest. In fact, the adventure was of such grand proportions, a picture book detailing it to the nth degree has been not only written, but illustrated.
Nineteen insanely inappropriate and raucously funny illustrations, hand crafted by the hugely talented Ilia Chidzey, accompany this equally misguided and comical fairytale. You have never seen or read a fairytale quite like this ever before in your life and it will definitely leave a lasting impression on you.
This eBook written by gough and with original drawings by Ilia Chidzey is only $2.95 and comes in a PDF format. So download "Jimmy Green and his Adventures in the Magic Forest" today, it'll have you giggling inappropriately for hours after your first read through. But don't be fooled, this picture book is not for your three-year-old, unless of course you want child protective services coming after you.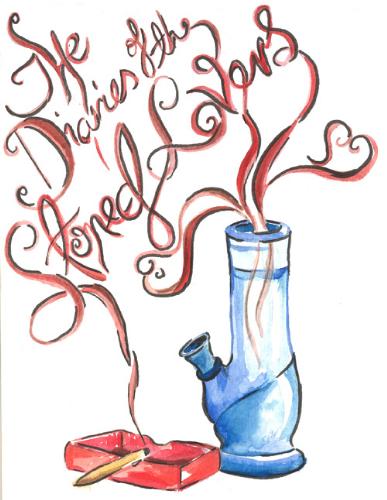 The Diaries of the Stoned Lovers
Ex-pat Aussie Matt has settled down to a life of serious partying, drinking and smoking with his Canadian mates while more or less managing a Backpacker Hostel in Edmonton. This dedicated lifestyle is threatened when he bumps into Lauren in the local Newfie bar.
Sparks immediately fly between Matt and this rough but attractive red head. Fun, a few beers and a night together promise wonders to come, but next morning Matt finds her gone. The cycle repeats several days later. However this time Matt discovers that there's more to Lauren than her party girl image suggests. She is a single mother to two young boys, struggling to break free from an abusive relationship. And now Matt has become part of the equation, because he cares.
"The Diaries of the stoned Lovers" is now available as an eBook in a PDF format for only $2.50. Written by gough, professionally edited and with the cover art provided by Miss Lola, this hilarious, heart-warming and fucked-up tale will have you both laughing and intrigued from the very first paragraph.
So download your copy of "The Diaries of the Stoned Lovers" today and see if these two love-birds stand a chance.
This eBook is not suitable for those who are easily offended.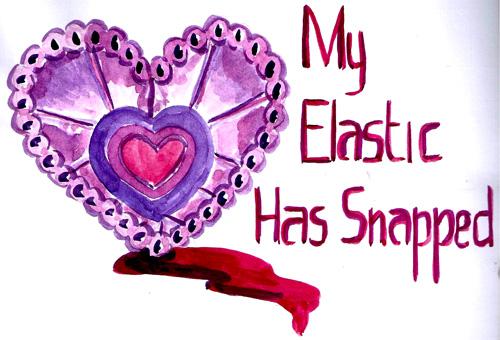 My Elastic Has Snapped
"My Elastic Has Snapped" is a story that involves a love triangle connecting three beautiful young ladies; The Childcare Worker, The Pizza Shop Owner and The Chiropractor. Each woman is damaged in her own unique way, but each is also just looking for peace, love and happiness in their world. As the story develops, this increasingly unhealthy love triangle escalates into something potentially very dangerous indeed. Will these ladies find love and get what they are looking for out of life? Or will their worlds come crashing down around them? Only time will tell as they fight for each other's affections.
This dark and twisted love story is written by gough and is 34 pages long. It has been professionally edited and the wonderful cover art was provided by Miss Lola. This intriguing and entertaining eBook is now available to download as a PDF file for only $2.50.
"My Elastic Has Snapped" is slightly more dramatic than gough's previous novella, "The Diaries of the Stoned Lovers," however comedic elements are cleverly entangled into the drama making this an enjoyable and wild ride for the reader. So download this eBook today and discover how not to seduce the love of your life.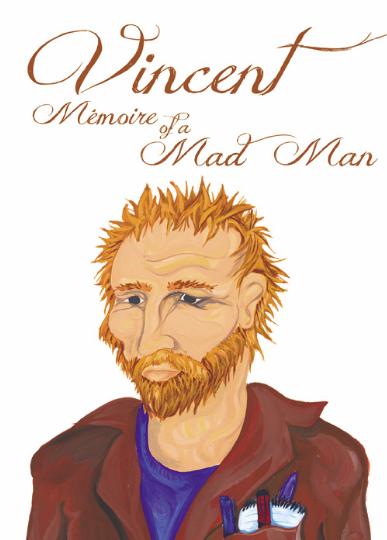 Vincent – Memoire of a Mad Man
"Vincent - Mémoire of a Mad Man" takes you through the life and times of a deaf mute, whose passion for art, truth and integrity, along with his willingness to succeed in life, love and work at any cost forces him to abandon his sanity, but never his dreams or spirit.
Vincent reluctantly must fight for what he truly believes in, however a slow descent into madness is what this troubled, but gifted man is forced to confront, and with little guidance through the tricky terrain that is love, life and all things good, success may not be an option for this deeply troubled, but brilliant man. After all, life is hard - it's a miracle if you get out of it alive.
Written by gough and professionally edited, "Vincent - Mémoire of a Mad Man" is gough's third and longest novella to date coming in at fifty two pages (over twenty five thousand words.) Funny and poignant, this easy to download eBook come in DPF format is great value at only $2.50.
So get your copy of "Vincent - Mémoire of a Mad Man" today and see if this trouble genius will finally get what's coming to him.
This eBook is not suitable for those who are easily offended.
To assist Beernuts Productions in making more high quality entertainment, please click on the donate button below. All money donated goes into making the next project, so please donate what you can and help this independent production company out. Thank you for your support and kind assistance.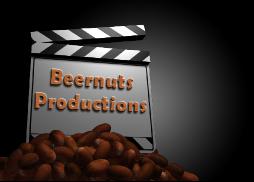 Beernuts Productions
PO Box 88 Runaway Bay, QLD 4216 Australia
Phone: +6140 222 3198
Email: info@beernutsproductions.com
© Copyright 2013 Beernut Productions Pty Ltd
Site development by